I've been sitting on this for a while, as a few elements were finalized—and some stuff may still change, of course—but I could not be happier about this: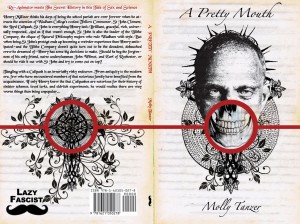 Click to enlarge and bring up all the cool little details!
So, yeah. I love my publishing company! Many thanks to my editor Cameron Pierce and my cover designer Matthew Revert. Seriously, I don't know if I could love this any more!
Oh man. October seems frighteningly close and yet so far away…