Feb 1 2016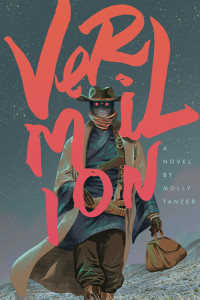 The Locus Poll and Survey is upon us, and Vermilion has made their Recommended Reading List in the First Novel category! This is super exciting, I've never made one of their lists before, for anything, so having my first novel in there is really wonderful. So yes, you can vote for Lou. (The link takes you right to the poll!) And if you did, well, I'd just really appreciate it.
Here are some interesting things about this, at least to my mind:
Anyone can vote in the Locus Poll. (Subscribers' votes count twice, but anyone can vote.)
You must enter your name and valid email address to have your vote counted.
You don't have to vote in all categories.
If you see more than one thing you liked in a single category, you put rankings from 1 to 5 in the boxes beside them, in order of your preference.
You can write in favorites you don't see listed, like my publishers Word Horde or LFP in Best Publisher. Just, you know, for instance. 
Okay! That's all!