Oct 18 2016
Hi all! After a crazy few months of not blogging for different reasons, I'm settling into a new routine of not blogging for my usual reasons, and then doing frantic catch-up posts.
I'm excited to announce that things with Creatures of Will and Temper are moving along. I turned in the finalized manuscript last week, and am now turning my eyes to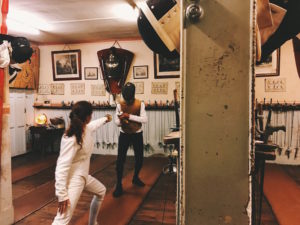 the as-yet unnamed sequel. Out over a year from now still, the mean time check out this article on the Cercle Saint-André-des-Arts, a fencing club that would have been around (in Paris) when Evadne Gray (my protagonist) would have been fencing in London.
Cool, huh? Just look at that place. It definitely looks like the Westminster Fencing Academy did in my mind.
Next up: Issue 03 of Congress Magazine is out today, delayed by stuff and things, but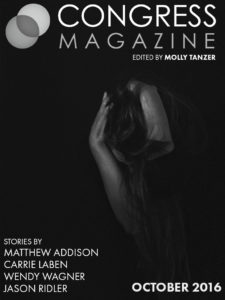 still good. We have stores by Matthew Addison, Carrie Laben, Wendy Wagner, and Jason S. Ridler this issue. Cover by Arielle Croitor. Good stuff! The other news there is that Congress is going on hiatus until next year, probably February. When I began the project, I figured it would be winding down about when the manuscript now known as Creatures of Will and Temper would likely be snapped up; as it stands, I get to write a sort-of-sequel and I need to get into that before I slush a bunch of kinky porn stories. Ah, life!
Finally, I'm going to be at BizarroCon! I don't have my full schedule, but I'll be in on the 17th and teaching a workshop on "The Art of Dialogue" on Friday the 18th. That night will also see the launch of the reprint of Rumbullion: An Apostrophe. My publisher has brewed a rum stout to accompany the launch! It'll be super cool. I've never attended BizarroCon, in spite of having actively published in Bizarro since 2012—it's just never been the right time—so I'm pleased to have the opportunity to go this time.
And, for good measure, here's the full spread of Rumbullion, for your viewing pleasure. Gorgeous work as always by Matthew Revert!