Jul 20 2015
Struggling with work right now, so I'll keep it short—
Tonight, at the Alamo, I'll be co-hosting a screening of Big Trouble in Little China along with NPR and the A.V. Club's Jason Heller, and Frank Romero, one of the co-founders of Denver Comic Con and fellow WWE fan. We'll be giving away a few copies of Vermilion, and I'll be wearing a cool vest. Also my husband will be dressed as Jack Burton. Why wouldn't you come and see that?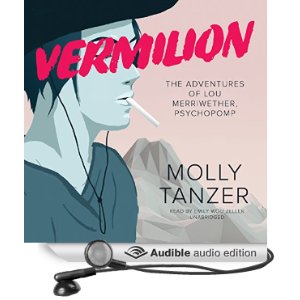 Vermilion is an audiobook. It'll be out in a month. There's new cover art and the audio preview sounds great.
I have some stories coming out soon. More on that when it gets closer, but two anthologies debuting at NecronomiCon will have me in them!
Ok gotta run. See ya!