Apr 15 2015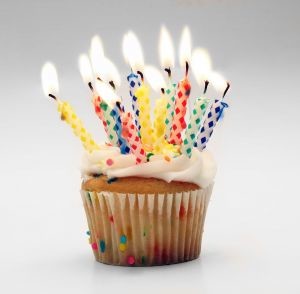 Tax Day (in the U.S.) seems like the ideal release date for my novel about… death. I mean, I hear both are the only things we can be certain of, right?
Anyways, Vermilion is officially… official. It's available on B&N.com, Amazon.com, and maybe even some stores (though the chances of you finding one in your favorite local bookseller are increased if you ask nicely!).
I'm excited. I feel kind of weird, actually… I began this book so long ago, and knowing it's out there in the world is wonderful. But it's also a sad moment for me. My father passed away when Vermilion was just a draft, before I even had an agent, before a single editor had looked at the manuscript. But my father believed in my writing, and was always so proud of my successes; I know one of his biggest regrets was that he would not live to see it published. I suppose these are weird, macabre thoughts to be having on the official launch date of my first novel, but at the same time, while I would not claim Vermilion is autobiographical, my grief helped me write about grief, and my loss helped me write about loss, and those are… I think writers call them "motifs" in the novel. Fancy.
But, grief is but one aspect of Vermilion. When I look out my window, I can see the Rocky Mountains, whose majestic beauty I tried to do justice to in the novel. The sight of them chills and enthralls me every single day, even though I've lived at their base for years now. The aspens are still ghostly and bare, as they are in Vermilion, but they're putting out the weird little vegetative caterpillars that announce their imminent leaves. And this weekend I'll be celebrating the release at StarFest/HorrorFest down in Denver, which should be a hoot—I'll see people like Carrie Vaughn, Stephen Graham Jones, Mario Acevedo, and other authors whose determination and spirit inspired me to keep going throughout the process of writing and editing and shopping and whatever else.
Before I go, I'd like to thank again those whom I mentioned in Vermilion's acknowledgements… but I'd also like to thank my readers. For those of you who pre-ordered, thank you very much for your support. For those of you who have ordered via an online retailer, I am really and truly forever grateful. Anyone who's put it on their Goodreads list, entered the giveaway, or is just planning on reading it at some point when they have time/space/funds/whatever, your enthusiasm is much appreciated.
Okay… I'm off. But, thank you again, everyone! And yay, book release day!
Comments are closed.