Apr 9 2015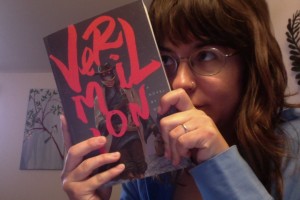 It's here!
I guess this means I can't do another revision.
The cover is deliciously matte and silky smooth, the paper feels good on the fingers. It's nice and heavy. It is beautiful and my name is on the cover because I wrote it. So basically what I'm trying to say is… it's my first novel!
The early reviews are good. I've noted the (starred, ahem) Publishers Weekly review, and The Monitor's high praise. Another site, Crows n'Bones, said:
"Every time I thought I had the book pegged as a specific thing, it would swerve into some wholly new and entertaining territory: Chinese mythology- flavoured occult yarn, picaresque western, opulent vampire chronicle, etc., etc. There are dragon fossils, inept monster slayers, pansexual brothels, snake oil salesmen in possession of the elixir of life, jackalopes, tobacco- obsessed talking bears and a general penchant for gender- bending. I totally approve."
My Bookish Ways liked it as well, and their thoughtful review made me smile, especially this part:
Ultimately Vermilion calls to mind Joe Lansdale's The Magic Wagon and Ricky Lau's slapstick horror film Mr. Vampire along with Cherie Priest's recent works. Fans of grittier Steampunk novels, urban fantasy, and weird westerns will likely find themselves very comfortable here and enjoy the ride.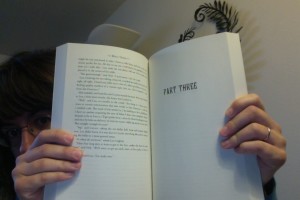 The Magic Wagon was one of the best novels I read when researching the genre of the weird western, so I'm very excited to have Vermilion compared to such a fantastic expression of the genre!
Anyways, Vermilion is a book, and it's beautiful, and I'm very, very happy.
Critically, the book is doing well, which is very exciting. That said, if you've read it and liked it, or if you want to read it, you can help Vermilion do well commercially, too! Ask your local independent booksellers to carry it (heck, tell your local Barnes & Noble about it, and while you're being a chum, maybe mention to any bookstore you talk to that yes, the book is distributed/returnable by Ingram). Tell your local library about it, add it to your to-read pile on Goodreads (and any other lists you care to), tell your friends.
Anyways! Ebooks have gone out to pre-orderers, and physical copies should be arriving soon. I hope you all enjoy it! And stay tuned for more news…
Comments are closed.