Apr 22 2015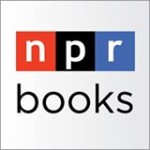 My cat woke me up at 5 AM this morning, for no reason whatsoever, and while I was feeling pretty groggy and annoyed at him and life in general, because what the hell, man, I clicked over to Twitter… and wow! Maybe my cat knew that I'd discover some really amazing news!
I couldn't be more excited to tell you that Vermilion was reviewed on NPR. And holy mackerel, what a review it is:
Lou is one of the most delightful and charismatic fictional creations in recent memory. Her compelling blend of world-weary wryness and wide-eyed vulnerability makes for some firecracker dialogue, but it also reflects Tanzer's kaleidoscopic view of the Old West, a place that's far more dazzling and diverse than most history books have led us to believe. There's lace with this leather, and there's grace with this grit. … Vermilion is a unique, hearty, thought-provoking romp that rewrites history with a vivacious flourish.
I am truly humbled and excited by the enthusiasm Vermilion has been garnering from critics and readers. On one hand, it's a bit bizarre, seeing how quickly people are reading it and writing about it—I'm experiencing a sort of Thanksgiving Dinner syndrome. The dang thing took me 5 years to write, and people are just tearing ass through it! But of course, on the other hand, I wrote it because I wanted to write something that would give people joy, so achieving that is wonderful and cathartic. The excitement is making me excited about the book all over again, and that feels amazing.
If you've yet to pick up Vermilion, you can now do so via Weightless Books, either in .mobi (Kindle), .epub (Nook, iPads, maybe Kobo?) and .pdf (???). If you prefer physical books, as Vermilion is distributed and returnable it would be delightful if you requested your local Barnes & Noble or indie bookstore get in, and bought it that way. Libraries can also get it—I know a few have done so already, but the more the merrier! You can also enter the Goodreads Giveaway; Word Horde is giving away three copies.
Finally, if you've enjoyed Vermilion, please consider reviewing it on Goodreads or on Amazon, and tell your friends!