Apr 12 2012
AND IT IS A THING THAT I AM IN! Behold: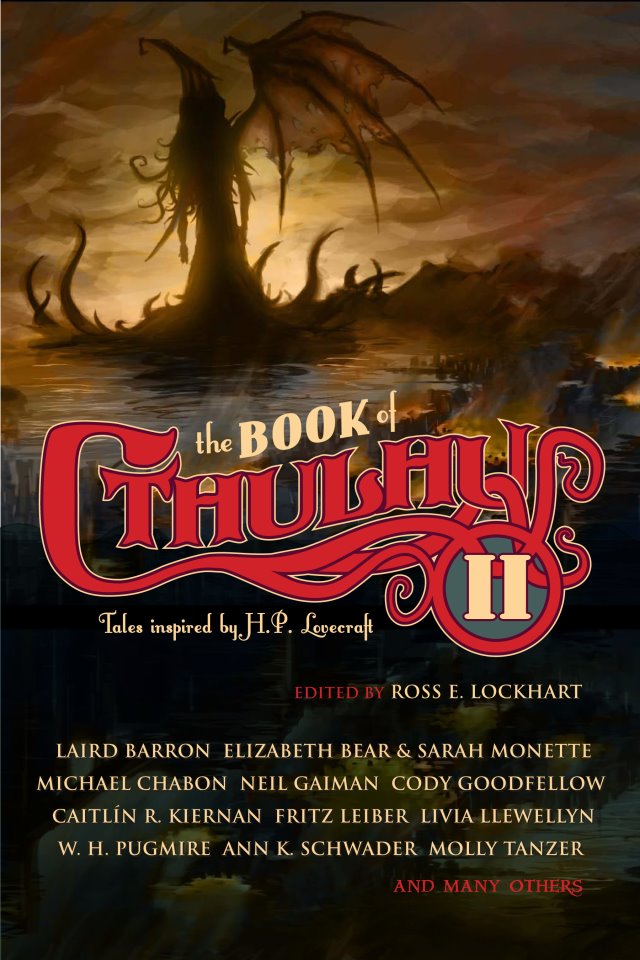 So yes! Some brand new Ivybridge madness you never asked for! My story, "The Hour of the Tortoise," which will be one of the wretched tales of weirdness and uncomfortable sibling relationships in A PRETTY MOUTH (out later this year through LFP!), will be appearing in THE BOOK OF CTHULHU II. Ross Lockhart's at the editorial helm again so expect the same high-quality, mind-shattering madness of the original THE BOOK OF CTHULHU, which many many people seemed to enjoy.
Oh, and if you never got around to reading THE BOOK OF CTHULHU, Night Shade is totally having a 50% off sale right now. Just sayin'.
Comments are closed.